Our Team
My staff and I truly enjoy what we do and like to have fun at work, but we are very serious when it comes to providing our clients with prompt service, accurate communication and professionalism at all times. Please contact us immediately if you have any questions or have a request. We will work hard to address your needs without delay.
Angelique T Whitehouse
Chief Operating Officer
Office 813-875-2005

Angie has been with Adam Taylor's team since June 2011 and has been working in the financial services industry with Northwestern Mutual since October 2004.  Angie's primary responsibilities include financial analysis and marketing efforts. Angie holds her Florida State insurance license for Life, Health and Long-Term Care and her Series 6 & 63.
In her free time, Angie enjoys spending time with her husband, Jim and their children, Matthew, Thomas, Anthony, Christopher and their chocolate lab Lucy.
Assist with Personal Planning Analysis

Assist with client meetings, employee benefit and retirement analysis

Supply estimated quotes - life, disability income and long-term care insurance

 

Coordinates marketing efforts for the office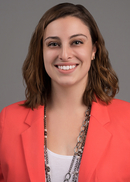 Annamarie Stombaugh
Director of Administration
Office 813-426-1067

Annamarie joined Adam Taylor's team in November 2016. She was born at Ramstein AFB, Germany and has been a proud military brat since.
Outside of work Annamarie is a full-time student at USF and is part of the Air Force ROTC Program. During her free time, Annamarie enjoys traveling, spending time with family and friends, as well as eating cheeseburgers.
How can Annamarie help you?
Assist with client meetings

Assist clients with online access

Marketing for the office

Assist with meeting preparations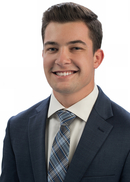 Brandon Wheat
Director of Business Development
Office 813-875-2005

Brandon was raised outside of Tampa, Florida. He is currently a student and college baseball player at North Carolina Wesleyan College. Brandon plans to graduate in the spring of 2019 with degrees in Business-Entrepreneurship and Organizational Management. He was an intern with Northwestern Mutual prior to joining the Taylor Financial Team in June of 2017. Brandon is involved with local organizations while at home in Tampa and at college in North Carolina, including ABC Construction Industry, AFCEA, working with the local sports communities and traveling outside of the country on mission trips with SEAM.
While outside of the office, Brandon enjoys going to the beach, boating, playing golf, professional sporting events, traveling and spending time with family & friends.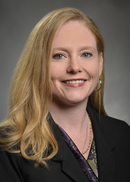 Angelina Leonetti
Angie started her career with Northwestern Mutual in 2015. She has 15+ years of expansive, proven experience in all aspects of corporate marketing including branding, customer relations, creative team leadership, advertising and media relations. She is responsible for utilizing strategic marketing and media strategies to help Taylor Financial Group reach our growth goals.
She is the co-chair of the community action committee in which she spearheads fundraising and awareness for Alex's Lemonade Stand Foundation as well as local organizations that support pediatric cancer families. She resides on the Corporate Advisory Committee for Johns Hopkins All Children's Hospital and is involved in a number of other local non-profit organization in Tampa Bay. In her spare time, Angie loves to travel, attend sporting events and spend quality time with friends and family.
 
Rachel Badillo
Marketing Coordinator
Office 813-875-2005

Rachel is a new addition to Adam Taylor's team, joining Northwestern Mutual in August 2017. As the Marketing coordinator, Rachel handles event management, internal communication, one-on-one marketing training sessions, and coordination of Adams philanthropic communications and special projects.
 
In her free time, Rachel enjoys traveling, going to concerts, playing volleyball and cheering for the Florida Gators football team.